Streamlining Your Pinterest Marketing: The Benefits of Automation for Effortless Social Media Posts
How to Market with Pinterest
There is an abundance of opportunities online for company owners wishing to enhance their social media marketing. However, deciding where to focus your efforts may be challenging, especially with the expanding number of social media platforms available, each with a dedicated user base. Many businesses need to pay more attention to the power of Pinterest marketing.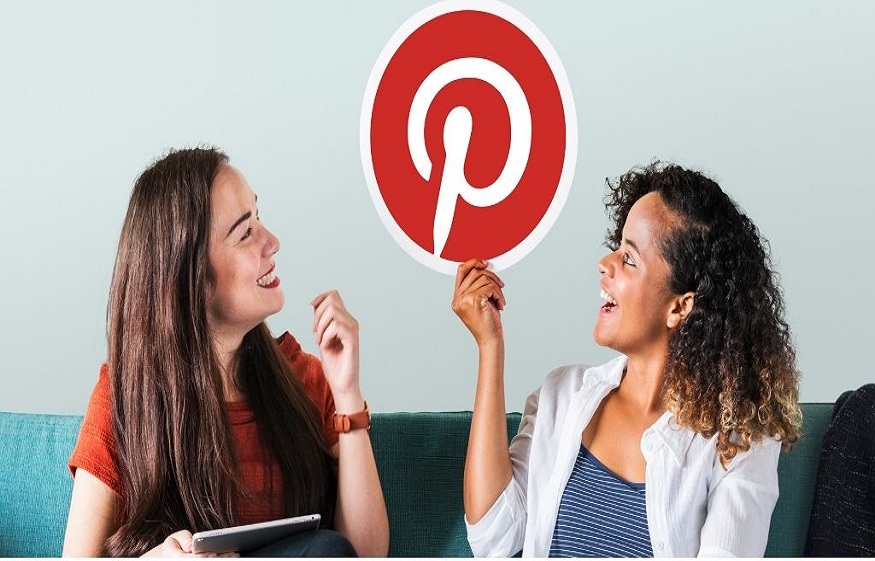 Why is a corporate Pinterest account such a squandered opportunity? We'll go through how to utilize Pinterest for marketing and the benefits it offers businesses below.
What exactly is Pinterest?
Pinterest, a one-of-a-kind social networking platform, provides users with a space for exploration, inspiration, and creation. This platform is a visual discovery network in which each post is represented by a 'Pin' and may be stored – or pinned – by users on a 'board'.
Users may locate specific ideas, photos, and videos by searching for Pins with keywords. Boards enable users to arrange their favourite Pins into groups. For example, a user may have a fashion board, a kitchen remodeling board, or a tattoo inspiration board.
Users may save, comment on, and interact with other users and their Pins in the same way that they do on other social networking platforms.
Companies may create a Pinterest business account to advertise their brand and goods to those browsing for them.
How to Use Pinterest for Marketing
Businesses that utilize Pinterest for marketing may create relevant boards on which users and potential customers may connect. Each Pin may be linked back to your website, therefore increasing visibility for free. Furthermore, the platform offers essential possibilities for businesses with a social media marketing budget.
Pinterest, like other social platforms, has a separate platform for businesses. This platform offers solutions that are targeted to the goals of creators, merchants, and marketers. Our major focus is on the marketing platform.
Using your business account, you may convert your organic Pins into advertising. Using Pinterest's ad management, you may customize your ad cost and length. To save time, set your bids manually or use automated bidding.
The Advantages of Pinterest Marketing
Pinterest marketing is an excellent tool for businesses of all sizes to reach out to new clients. Here are some of the most significant advantages:
Conversion Rate is High
Conversion rates are high because individuals use Pinterest for inspiration and ideas. After viewing a sponsored Pin, 61% of consumers purchased a product. This platform provides several conversion prospects because you may approach people depending on their likes and interests.
Automated Audience Selection
Pinterest's ad manager allows for precise audience targeting. Your chosen audience may be readily reached using a simplified, automated targeting system.
You may find new clients by targeting them with suitable interests, themes, and keywords. You can also upload your customer list to reach out to folks who have already connected with your company.
'Actalikes' allow you to access new audiences based on your current clients. This, as the name implies, takes your existing audiences and promotes your content to new individuals based on common likes, interests, and behaviors.
Analytics that are effective
Pinterest's ad management allows you to easily access your campaigns and check detailed information. This data helps you to better optimize adverts based on their success. There is a wealth of information available on impressions, audience, and interaction.
Ads that are visually appealing
As a source of inspiration, users are more visually engaged. Pinterest allows you to highlight visual components that will perfectly fit into someone's feed. Of course, vital information is provided, but the emphasis is on aesthetic elements.
Visuals that are based on user interest and relevant search keywords are more likely to reach customers who are interested in your products. Users are drawn to powerful photos, and if they are inspired, they will Pin it or, better still, visit your website. If you focus on visuals, you won't have to work as hard to hold the user's interest while they scroll through pages of content.
Researchers Believe It Is Critical to Automate social media posts  (Pinterest Posts): 
Are you looking for a plan to help you increase your visibility on Pinterest? If you answered yes, then these automate social media posts (Pinterest) post-marketing ideas should be your next step in achieving fantastic outcomes.
If you are a social media influencer, writer, or company owner, you are surely aware of the importance of social media platforms in driving traffic to your website.
Among the various social media platforms accessible, Pinterest is one of the long-term marketing strategies for naturally building an online brand and driving visitors to our blog or website.
In fact, many firms are now embracing Pinterest as a marketing tool to attract a wider audience. Growing a brand, on the other hand, requires time and work since you need to generate more approachable material for your audience.
And, in particular, establishing brand awareness on Pinterest will be more challenging if you are inconsistent in generating material.
What Are the Advantages of Automating Pinterest Posts?
Automation may help you save a lot of time, especially if you're publishing to many accounts.
It may be particularly beneficial if you are aiming to reach several time zones or want to post at a specified time because it allows you to plan your material ahead of time.
As previously said, automation will allow us to save time and effort while also allowing you to reach a larger audience. But you're probably wondering how you can automate social media post immediately, right?
It Saves You Time- There are various benefits to automating your Pinterest postings. The most obvious advantage is that it saves time, allowing you to focus on other tasks.
Boost Your Content Reach Through People- Automate your Pinterest post traffic by sharing it with your people to increase the reach of your content. Get the most participation from people of all ages.
Maximize Your Shares By Using The SAVE Button- Once you've automated your Pinterest posts, you may improve them by storing your pins and allowing other people to access them. This tool might assist you in increasing your share rate.
You Can Reach A Larger Audience With Automated Posts-Pinterest automation allows you to schedule material ahead of time, enabling it to publish at the optimal hour for maximum interaction. This allows you to capitalize on the most active hours for your followers to interact with your material.