How PEO Service Companies Can Help Businesses
Businesses are always looking for novel ways to streamline their processes and increase efficiency in today's fast-paced business environment. In recent years, working with Professional Employer Organisation (PEO) service providers has become a very popular approach to this problem. By handling various HR tasks, compliance, and payroll, these companies serve as strategic allies, freeing up businesses to concentrate on their core competencies. In this blog post, we will delve into the world of PEO service providers and offer insightful information about how they can benefit your company.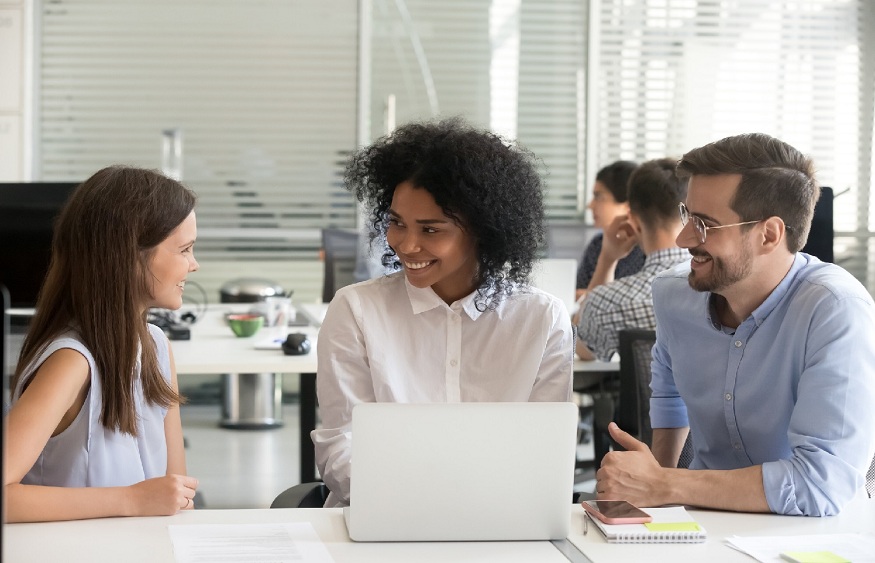 Comprehensive HR Services: The PEO service companies provide an array of HR services, including hiring and on boarding of new employees as well as training and performance management. They act as a resource and expertise addition to your HR department, assisting with the efficient management of these vital operations. Your staff will be properly trained, motivated, and committed to the objectives of your business if you outsource these tasks. Additionally, it enables your internal HR department to concentrate on strategic projects like workforce planning and talent development.
Legal observance: It can be challenging to make your way through the complicated and constantly evolving world of employment laws and regulations. To maintain legal compliance, PEO service providers specialise. This is especially useful if your company works in various markets or with different industries that have different compliance standards. By working with a PEO, you have access to a team of experts who stay current on legal developments, lowering the risk of non-compliance and potential legal problems.
Savings on expenses: The ability to save money is one of the most alluring benefits of hiring a Professional Employer Organization service provider. Your administrative costs can be significantly decreased thanks to these companies' consolidation of HR and payroll operations. Additionally, PEOs frequently use the buying power of their combined clientele to bargain down insurance prices, workers' compensation, and employee benefits, saving your company a significant amount of money.
Improved Employee Benefits: A key differentiator in luring and keeping top talent can be competitive employee benefit packages. Many PEO service providers provide extensive benefits, such as retirement options, healthcare plans, and other extras. You can make your workplace more appealing and increase morale and productivity by giving your employees access to these top-notch benefits.
Risk Reduction:  Professional Employer Organization service providers are equipped to handle risks associated with HR, such as employee disputes and workers' compensation claims. Your organisation will be able to operate more stress-free by shifting these risks to the PEO. By employing this risk-mitigation strategy, you can concentrate on your primary corporate goals while also shielding your company from potential financial losses.
Scalability: The flexibility provided by PEO service providers is unmatched for businesses with varying workforce sizes. PEOs can swiftly modify their services to suit your changing needs, whether you are scaling up due to rapid growth or reduction in size during economic downturns. No matter the size of your business, this scalability ensures that your HR operations are effective and efficient.
Technology availability: Investments in cutting-edge HR technology are common among PEO service providers. Online employee self-service portals, reporting tools, and payroll software are a few examples. These technologies can be used to improve efficiency overall, streamline HR procedures, and lower error rates. The technological infrastructure of a Professional Employer Organization can help you stay on top of payroll and HR-related tasks while reducing administrative hassles.
Development of Employees: The key to long-term success is investing in employee development. Training and development initiatives are frequently offered by PEO service providers to improve the abilities and skills of your workforce. By providing your employees with these chances, you can make sure that they will continue to be capable and adaptable in a workplace that is constantly changing. Higher employee satisfaction and loyalty are consequently impacted by this.
Administrative Support: Any organisation may find it challenging to manage payroll, taxes, and other administrative duties. These duties are taken on by Professional Employer Organization service providers, relieving your team's workload. This prevents your staff from getting bogged down in paperwork and compliance details and enables them to focus on strategic initiatives and core business functions.
Concentrate on your core business: In the end, working with a PEO service provider gives you the freedom to concentrate on what matters most: your primary business goals. You can focus more time, energy, and resources on innovation, growth, and profitability with the help of experts handling your HR and administrative duties. The business performance and competitive edge you have in your sector can both improve as a result of this newfound focus.
Time effectiveness: The business world values time as a scarce resource. You can significantly reduce the amount of time you'd need to spend on HR-related tasks by working with a Professional Employer Organization service provider. This time can instead be used for important business tasks like strategic planning and customer acquisition. PEOs efficiently manage administrative tasks, enabling you to maximise your working hours.
Understanding of employee relations: It takes finesse to manage employee relations, which includes resolving conflicts and disagreements. PEO staffing agency providers have the knowledge and experience to handle these circumstances impartially and professionally. To prevent expensive legal disputes and disruptions, they can resolve conflicts, offer advice on employee disputes, and support the maintenance of a positive work environment.
Consistency in administration: You can count on a Professional Employer Organization to handle all your HR-related tasks while adhering to best practices and a consistent level of service. Because employees depend on HR services for a variety of needs, consistency can result in improved operational stability and increased employee trust.
Conclusion
Partnership with Professional Employer Organisation (PEO) service providers offers a wealth of advantages in today's fast-paced business environment. These businesses increase efficiency and let companies concentrate on their primary goals by providing comprehensive HR services, cost savings, legal compliance, and risk mitigation. PEOs equip businesses to thrive in a cutthroat market by streamlining operations, offering cutting-edge technology, and encouraging employee development. PEO service providers are essential in maximising business success because they free up time, lessen administrative burdens, and guarantee consistency.